Taster Pottery Throwing Lesson (Various Dates)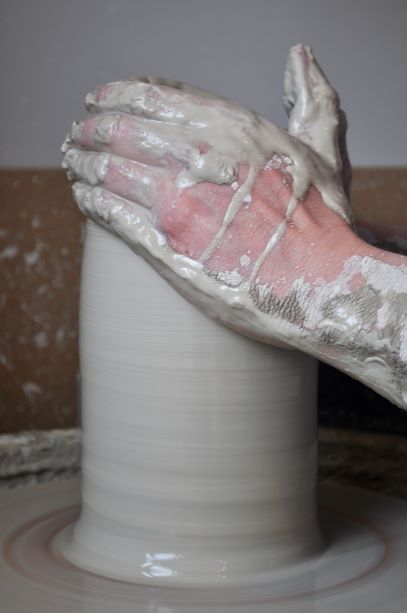 Taster Pottery Throwing Lesson (Various Dates)
This is a 2.5 hour throwing lesson on a potter's wheel. The lesson will be tailored to the specific requests of the student/s and caters for complete beginner upwards.

This lesson is ideal for anyone wanting to try out throwing on a potter's wheel with friends or individually.
There will be a maximum of 4 students on any one course.
There are a number of dates to pick from:

- Tuesday Afternoon Dates (2pm - 4:30pm):
24th September
29th October
5th, 19th November
3rd, 17th December

- Thursday Afternoon Dates (2pm - 4:30pm):
26th September
10th, 24th October
14th, 21st November
5th, 19th December
Weekend dates:
Saturday 9th November (Morning or Afternoon)
Saturday 7th December (Morning)
If you would like to book further in advance, please get in touch and we can discuss further dates.

The cost includes firing and glazing all work produced.

We can also send over a Gift Voucher for this course if required.

Cost: £50 per lesson per person

*To book please purchase online or get in touch via email, phone or the form on our 'Contact' page.*